POSTED on WEBSITE
April 19, 2023
By: Doc
Description & More From Doc on Video:
   Drugs, Violations, and Shanks.  Violations are when you break one of the unwritten codes.  Shanks is another word for knives.  Knives are also call butchers.  "You always had a butcher on ya."  or "Don't get caught slipping."
   I always say: "Prison is just a world, inside a world."  A micro community, inside a community.  Life goes on behind bars, and everyone just tries to make the best out of it.  A lot of the guys where I was at, are never getting out.  They have life sentences.  So, life behind bars and fences, is the only life they will know, for the rest of their lives.  This made it a little tough on me, because I am an empathetic person.  So, I could see it from their eyes, and this makes me spend a lot of time thinking about how I could help make it better for those guys.
   Tennessee has no self defense law. If someone is robbing you, at your house.  And you shoot them, then you are charged with a Class A felony.  I realize that is not the case for a lot of the guys in Prison.  But, one is too many.  Not to mention the guys in their for sealing weed.  With out-rageous charges.  MORE COMING SOON!
    I want to thank you for taking the time to visit my website, and for watching the above video.  I have been doing Short Videos, and these longer ones take a lot more time to do.  Editing takes some real time, and I am alway's trying to improve on both my editing, and my Content.  All content is original, and shared in hopes of helping someone.  The biggest and toughest step was just talking about being in prison.  In other words, just putting the fact that I have been in prison, public.  
   The way I see it, I need to make the best from it, and turn it into a something positive.  Hopefully my stories will help others share, and help our youth see how quick your life can change.  You can contact me anytime.  Just visit my Contact Page.  
THANK YOU FOR YOUR SUPPORT!  --Doc
VIEW IMAGE of PRISON DOC WAS AT
---
CHECK OUT SOME MORE OF DOCS VIDEOS
Click Image Title or Image to View.
---
---
FIRST JOB IN PRISON - VIDEO DOC TALKS ABOUT HIS FIRST JOB in PRISON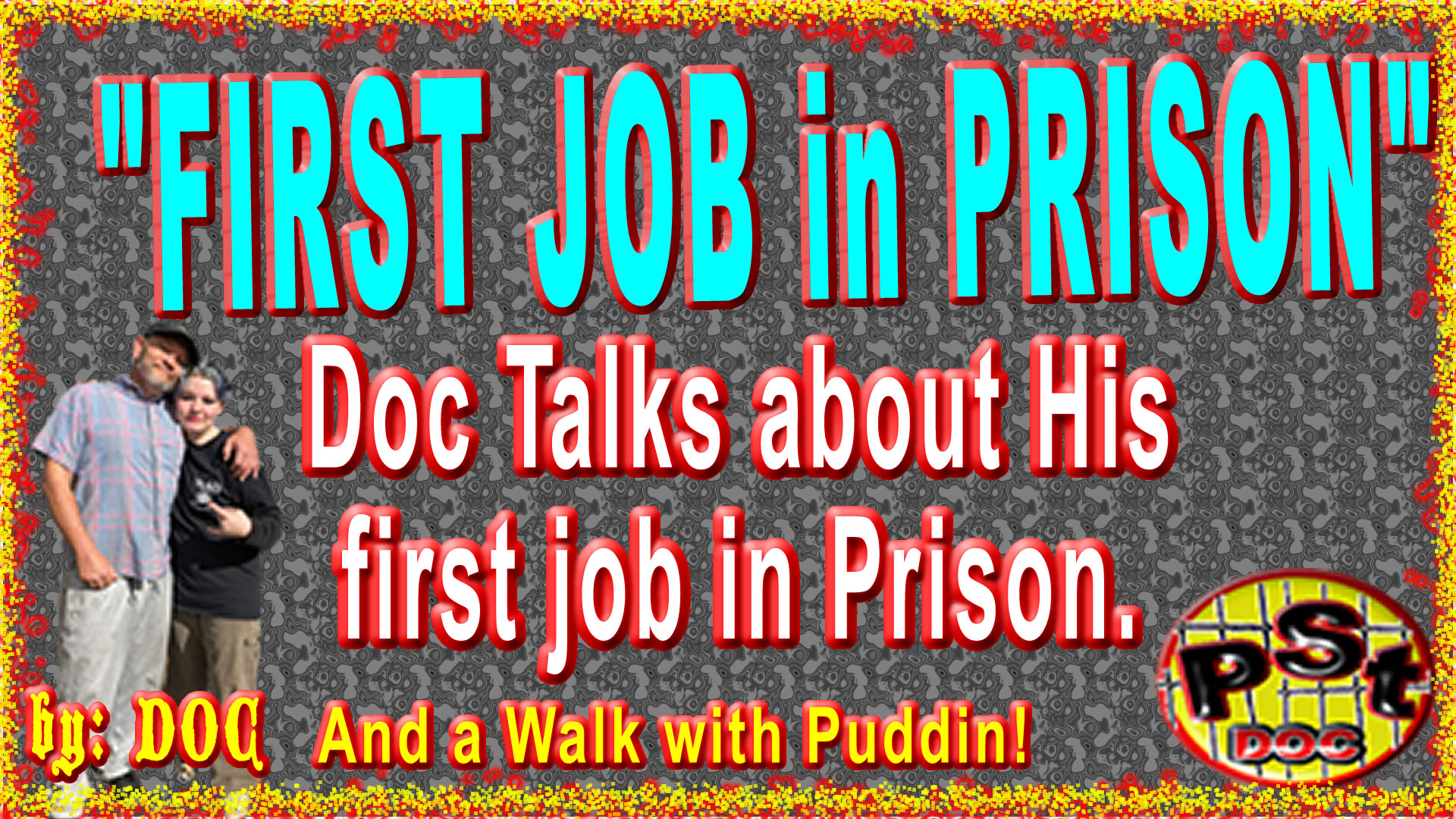 ---
---
MORE of Docs Prison Videos - PRISON STORIES DOING TIME IN TENNESSEE PRISON
PRISON STORIES  I    --  Docs First YouTube Video on Prison
 PRISON STORIES II   -- Gang's in Prison
PRISON STORIES III --  Prison Slang, Most Violent Event in Prison
PRISON STORIES IV -- DRUGS IN PRISON & SLANG FOR DRUGS
PRISON STORIES V -- COVID IN PRISON & COUNTY JAIL RACKETT
HOME PAGE | PRISON STORIES | DOCS BLOG | ABOUT DOC | SOCIAL MEDIA