Docs  Blog Post 
It's in the Game Babie Bobcats Football
FRIDAY APRIL 28 th, 2023 2:25 p.m.
Docs YouTube Channel  | Docs TikTok | Docs Twitter | Docs Facebook Page | Docs Bulldog Facebook
  Its been another great week, and I have kicked off my intro videos for the Giles County Bobcats 2023 Season.  Which I will share the short Video I created Wednesday, and I posted a Long Form Video to my YouTube Channel yesterday.  Both are just kicking-off my coverage of the Giles County Bobcats 2023 Season.  Which I am excited about.  Here is the intro Short Video, which Highlights some return players, and announces the Bobcats Spring Practice Start date.  
Blog Post Continues Below Video:
---
GILES COUNTY BOBCATS FOOTBALL SPRING FOOTBALL!
April 28, 2023 Blog Post Continued:
  You can check out my Long Form Video on my YouTube Channel. I posted it yesterday, after I got back from going to the Doctor.  I felt a cold coming on while I was working Wednesday, and yesterday I felt a lot worse.  So, I went to the Doctor.  Turns out, I have Strep Throat, and I feel aweful.  It just keeps getting worse.  I knew it Wednesday, but I was thinking it was just a cold.  
   The video clips used in my Long Form Video and the voice over in the short above, you may be able to tell that I was not feeling great.  And it is much worse now.  I feel aweful, and Puddin is not happy about it.  She like's to get her long walks in, and we have not been able to the last few days.  I feel bad about it, but I just don't have it in me to be walking much.  Just like sitting here typing.  My nose is dripping, and I ache all over.
   Doctor said I should be good May 1st when the Bobcats take the Field for their first Spring Practice day.  Coach OC has tol me that they are going to be just in shorts and head gear.  My goal is to cover the Bobcats from the Spring, up until their last game.   I believe it will help me with some good Content, and it will allow my Followers and Subscribers a chance to get a better look at a Power House Football program.  We'll see how it goes.  I am sure I will bump into my share of haters but I have never allowed them to hold me back.  I think it is going to be great, and I am going to be able to highlight both my brothers, and show off their talents.  Big Joe is a great Coach, and Punk (Coach OC) is spectacular. 
   I have to close it up.  I feel aweful, and this little virus is whipping my tale.  Going to take Puddin for a short walk, and climb in bed.  Hope everyone has a great weekend, and remember, you can contact me anytime with any comments, tips, or suggestions.  -- Doc
 NOTE FROM Doc: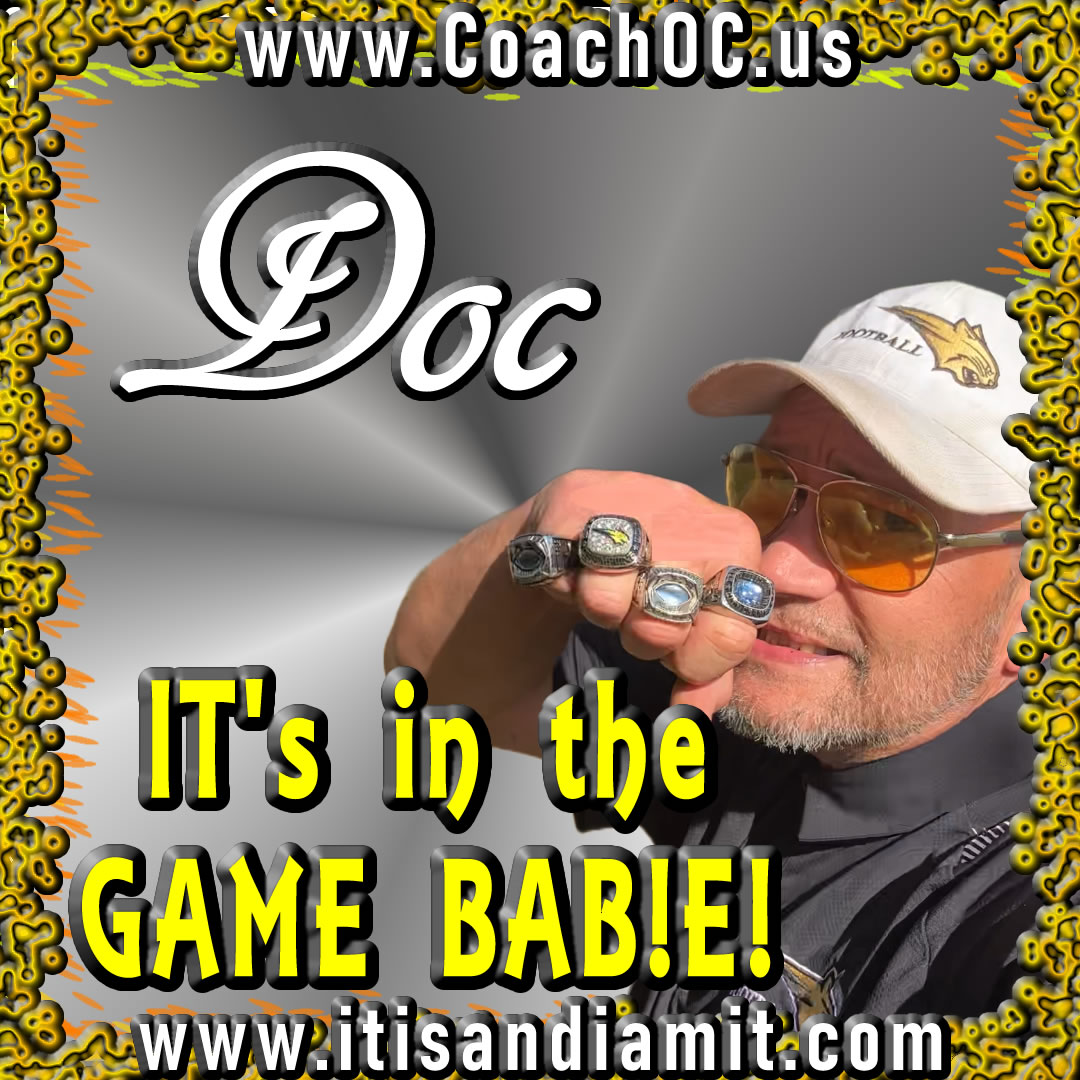 IT's in the GAME BAB!E. = It's in the Game Babie
  Yes, I realize I have misspelled Babie, and did that as a unique way to make the slogan stand out.  Just like most things, I may be wrong for doing it, and should maybe correct it, but it came one night, after using the ! to spell SH!T, on one of my Video titles, and it made me think that this may help the Slogan stick in others heads.
  I love football, and being able to help my brothers. Not too mention the kids who play.  By providing extra video highlights, I am able to promote the kids and hopefully help them get the recognition they deserve, and have worked so hard to get.
  Our team is well coached, and ready for the next level.  This is a key factor that most college coaches look for.  Being a small 3 A school make it more difficult to get the recognition they do deserve.  Over half of the Bobcats Seasons games are against team that are 5A or 6A. The technique that the coaches teach, are the ones needed to prep the players for the next level.  College Coaches do not want to waste time coaching players the basic techniques used to play, and expect them to be ready when they step-up to the next level.  And that is what the Bobcats Coaching Staff does.  They Coach the Kids on a level that has them conditioned and ready to play at any College.  
   This is what I hopefully will be able to show by highlighting the team from the spring thru the season.  I am planning on showing a lot of the teams practices.  Along with each position Coaches techniques taught to the Bobcats Players.  I have over 14 websites I maintain, along with 7 dedicated servers, and 3 vps servers.  So, I am busy.  But, if I am able to help one kid get his college paid for, then I feel it is well worth my time.  Plus, my brothers, along with myself, are all getting older.  I feel it is important to share what we have learned over the years with others.  And that is what I am going to attempt to do.  So, don't forget to bookmark this website, and www.coachoc.us.  Along with, Following me on Facebook, YouTube, TikTok, Twitter, Instagram, or any of the major Social Media Platforms.  And lets watch the Bobcats Season together, and see what it takes to Coach a Power House Football Program.  Lot's of extra hours working, and more. 
   On a Friday night, after the Football game, the Coaches are not finished working.  When all the kids and fans have gone home, the Coaching staff is divided into Offensive and Deffensive groups, and begin grading the game tape, from that night.  Usually finishing around 3 or 5 a.m. that morning.  I am going to show you this, and much more.  
Doc
#itisandiamit , #ITisandiamIT , #CountryLife, #Puddin , #JoeytheCat , #docdidit, #DocsBlog , #Deep_South , #JerrytheTurkey
---
Docs Blog Post #Deep_South #CountryLife 
Click Date to view Docs Past Blog Post
---
Giles County Bobcats High School Football and Head Coach Coach OC official website.  You can click image above to visit and check out the website.  Coach OC is my brother and the Bobcats Defensive Line Coach Joe, also known as Coach Big Joe, is also my brother.  I have always helped Coach OC with media, and we where the First High School team to ever have sideline video, for he team to review live footage, during the game.  That was in 2013, at Buckhorn High School, in New Market, Alabama.  I now create Highlight Videos for Social Media, and help out by maintaining the Endzone camera for the game, and I provide Coach OC and the team with the above website, along with maintaining the website.  
  This season, the 2023 season, is going to be a big year, and I look forward to covering the Bobcats Season.  My current goal is to follow them from the Spring, all the way thru the Last game of the Season.  I do this free of charge, and as my donations to giving back to the community, and helping my brothers and those young men who play, out.  
---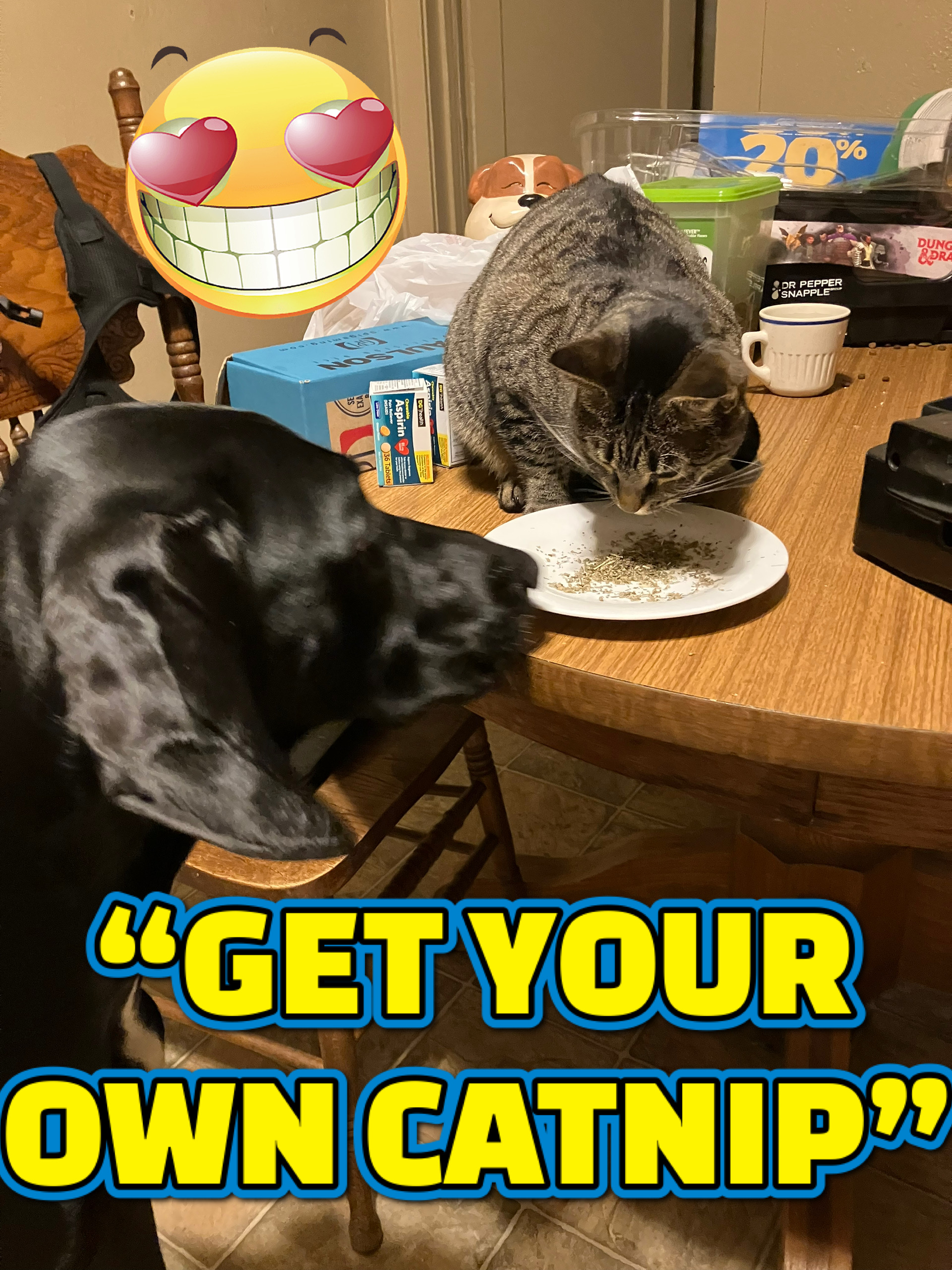 ---
---
#ITisandiamIT Content Links for Past Content and More
Another Early Content Video, I have remade it since:
HOT !! --  WOMAN THAT RIDES THE BEAST  -- MUST SEE!!